Services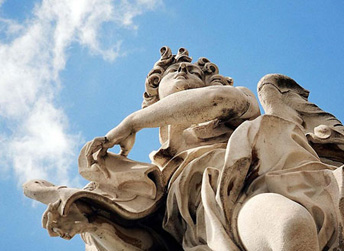 Our guided tours are customized, so we can offer a general overview or a more in-depth tour focusing on particular subjects.
We can organize guided tours for families with kids or for connoisseurs.
Tours can be done on foot, by taxi, cars and minivans with drivers.
We offer:
tours for big and small parties, pilgrimage tours, school groups, private parties, families with kids.
We are not a tour operator so we cannot perform the services of a travel agency but we'll be glad to assist you with:
transportation (bus, minivan, limousine) transfer from/to airports, train stations, ports, sightseeing, shore excursions, day trips;
ticket reservations to the major museums and art exhibits;
tickets to the general audience with the Holy Father.
In the following pages you'll find some suggestions regarding your trip to Rome, feel free to contact us to start making plans together.